conference information 2nd Important Announcements
Welcome Message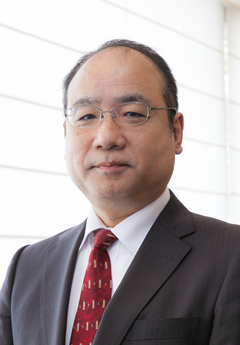 Dear colleagues and friends,
It is a great honor to contribute to The 47th Annual Meeting of the Japan Society for Low temperature Medicine, which will be held in Awaji island on October 29 (Fri) and 30 (Sat) in 2021. This meeting will be thrown together with the 23th annual meeting of Japan image-guided ablation group. Theme of the meeting is "Bridge to the standard". Cryoablation is now being used for the treatment of renal cell carcinoma (RCC), and radiofrequency ablation has become a main stream to treat hepatocellular carcinoma (HCC). We know that these interventional radiological (IR) treatments are useful not only for RCC or HCC but also for other various tumors. We hope this meeting can be a bridge helping IR techniques to become one of standard treatments in various tumors and opening a new horizon for cancer treatment. In addition to clinical topics, we would like to discuss about basic research such as iceball cracking and immunology related to low temperature and IR therapies. Furthermore, topics utilizing the unique characteristics of low temperature medicine, such as sport medicine and egg-bank are topics for discussion.
Awaji is famous for beautiful landscape and delicious food. It is a nice place to go with family and friends. See you in Awaji after Tokyo Olympic game.
President of The 47th Annual Meeting of the Japan Society for Low temperature Medicine,
Japan Image-guided Ablation Group
Koichiro Yamakado, MD,PhD
Date
October 29-30, 2021
Venue
Awaji Yumebutai International Conference Center
1 Yumebutai, Awaji City, Hyogo 656-2306, Japan
Access Using Public Transport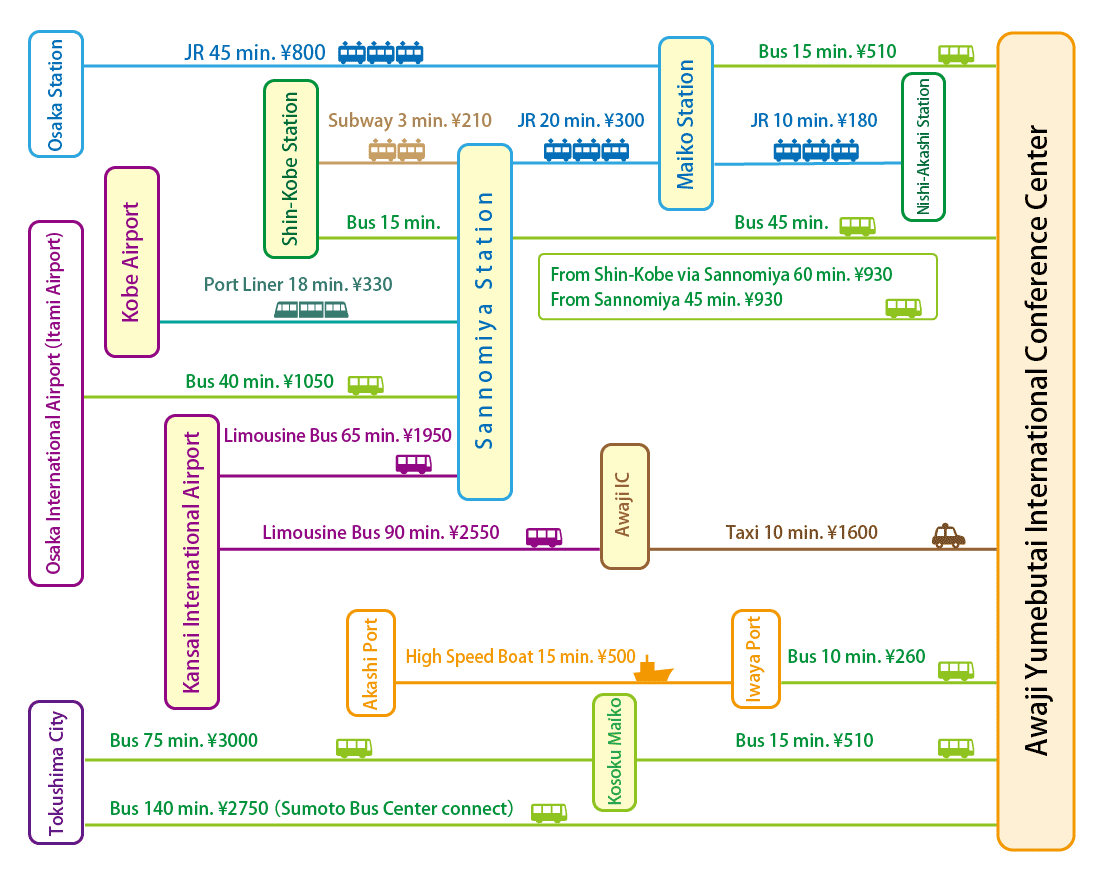 Bay Car
You can access Awaji Yumebutai in :
30 min. from Kobe (Sannomiya) - 30 km
60 min. from Osaka (Umeda) - 60 km
90 min. from Kansai International Airport (via the Hanshin Highway Wangan Line and Akashi Kaikyou Bridge) - 100 km
50 min. from Osaka International Airport (via the Chugoku Expressway, Hanshin Highway Kitakobe Line, and Akashi Kaikyo Bridge) - 75km
45 min. from Kobe Airport - 45 km
70 min. from Tokushima Airport - 85 km
5 min. along Route 28 from Awaji IC exit or Higashiura IC exit on Kobe Awaji Naruto Expressway.
Access Map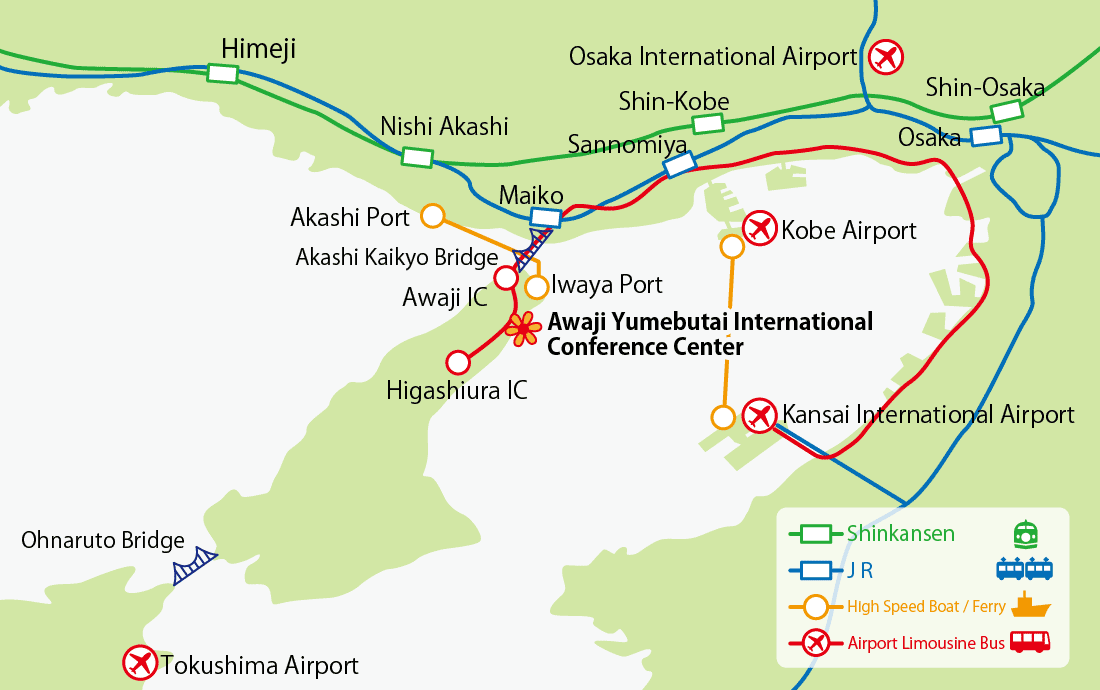 Google Maps